The mission of Green Corps is to train organizers, provide field support for today's critical environmental campaigns, and graduate activists who possess the skills, temperament and commitment to fight and win tomorrow's environmental battles.
WHY DID WE START?
Following Earth Day 1990, a wave of environmentally-minded college graduates left academia looking for a way to put their values to work. As is true today, there was no shortage of graduates who were passionate and ready to contribute to the environmental movement, but were faced with a critical challenge: How do you find a position with one of these environmental organizations with minimal experience?
In 1992, U.S. PIRG launched Green Corps as a field school for environmental organizers. This program gave participants a solid academic grounding in their field of choice, provided concrete campaign experience with leading environmental and social change organizations, and even paid participants to enable them to engage full-time in their chosen work.
WHERE ARE WE NOW?
Fast forward more than two decades: Green Corps has trained and graduated more than 400 organizers who are putting their skills to work with The Wilderness Society, Al Gore's Climate Reality Project, Sierra Club, Greenpeace, Environment America, Rainforest Action Network and other groups on issues ranging from saving our national parks to protecting the Arctic, from solving global warming to reforming our food system.
THINGS TO KNOW WHEN YOU APPLY
Green Corps is part of The Public Interest Network, a unique set of groups that share a vision of a better country, a set of core values, and a coordinated strategic approach to getting things done — from preserving irreplaceable resources like air, water and a livable climate; to transforming vast systems of transportation and energy that were designed to meet the needs of a different century; to growing and distributing food in ways that won't destroy the environment and threaten human health.
Throughout The Public Interest Network, we believe that a clear vision, commonsense ideas, a fact-driven case for action, and the power of bringing people together are the necessary ingredients to any successful effort to solve society's problems. Click here for things you should know about our network when you apply.
---
MEET THE GREEN CORPS TEAM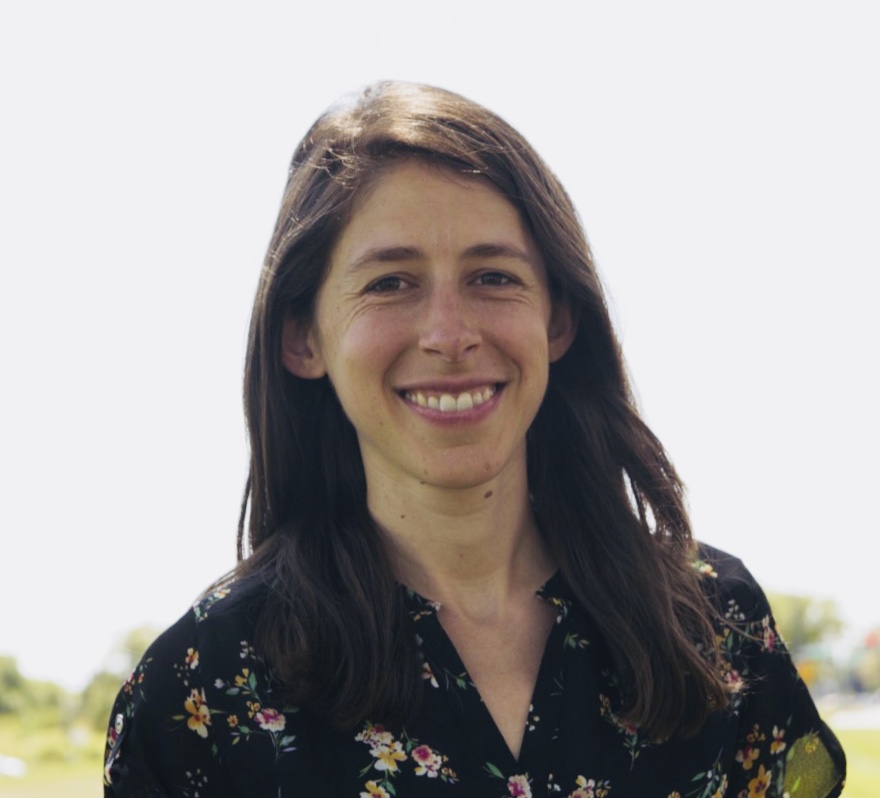 Annie Sanders, Executive Director
Annie oversees Green Corps' fundraising from foundations, major donors and grassroots members, and manages Green Corps' recruitment director and organizing directors. Before moving into her current role, Annie served as Green Corps' associate director for two years, as organizing director for three years and an assistant organizing director for four years. She has directed field efforts on behalf of Food & Water Watch, Natural Resources Defense Council, Fair Share Alliance and National Wildlife Federation, among others. Prior to joining Green Corps, Annie was a student activist and athlete at the University of Chicago, where she received a degree in environmental studies in 2006. She graduated from Green Corps in 2007.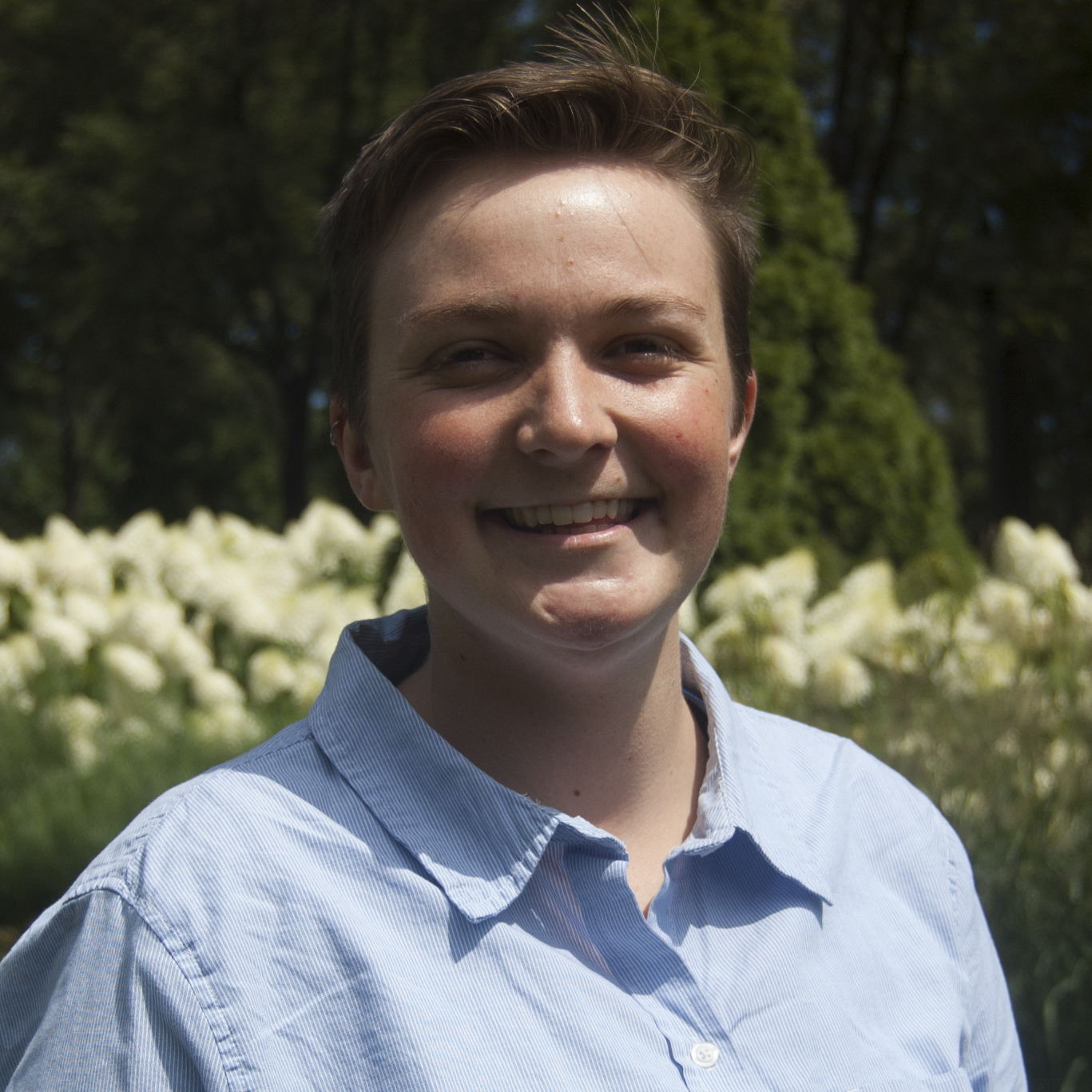 Elise Peterson-Trujillo, Assistant Organizing Director
Elise recently completed her Green Corps year, during which she ran campaigns to reform our food system in Des Moines, Iowa, fight climate change in Pittsburgh, and ban polystyrene in Philadelphia. Elise graduated from Washington University in St. Louis with majors in environmental biology and Spanish, where she interned with a variety of environmental organizations including the Endangered Wolf Center, the Rocky Mountain Biology Laboratory and the Oakland Zoo. Elise was active with the women's ultimate Frisbee team throughout college, serving as the co-captain in 2016 and overseeing a team of 45 members.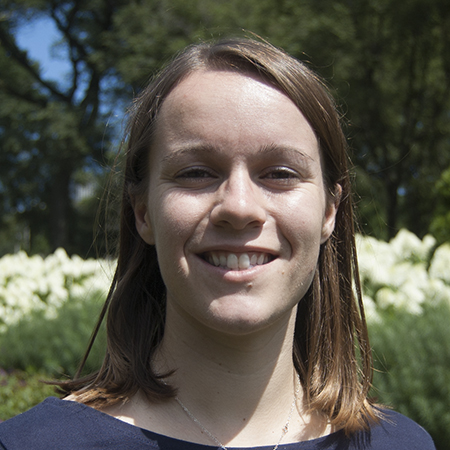 Renee Wellman, Assistant Organizing Director
Renee graduated from Northwestern University in 2016 with a degree in social policy. As a field organizer with Green Corps from 2016-2017, Renee worked on the New Voters Project in Denver, Mighty Earth's anti-deforestation campaign targeting Burger King in Lansing, Michigan, and The Wilderness Society's Protect Our Parks campaign in Columbus, Ohio. She also worked with the Fund for the Public Interest and Environment Ohio to direct the canvass office in Columbus, Ohio, during the summer of 2017. Renee works closely with the current class of Green Corps organizers as an assistant organizing director.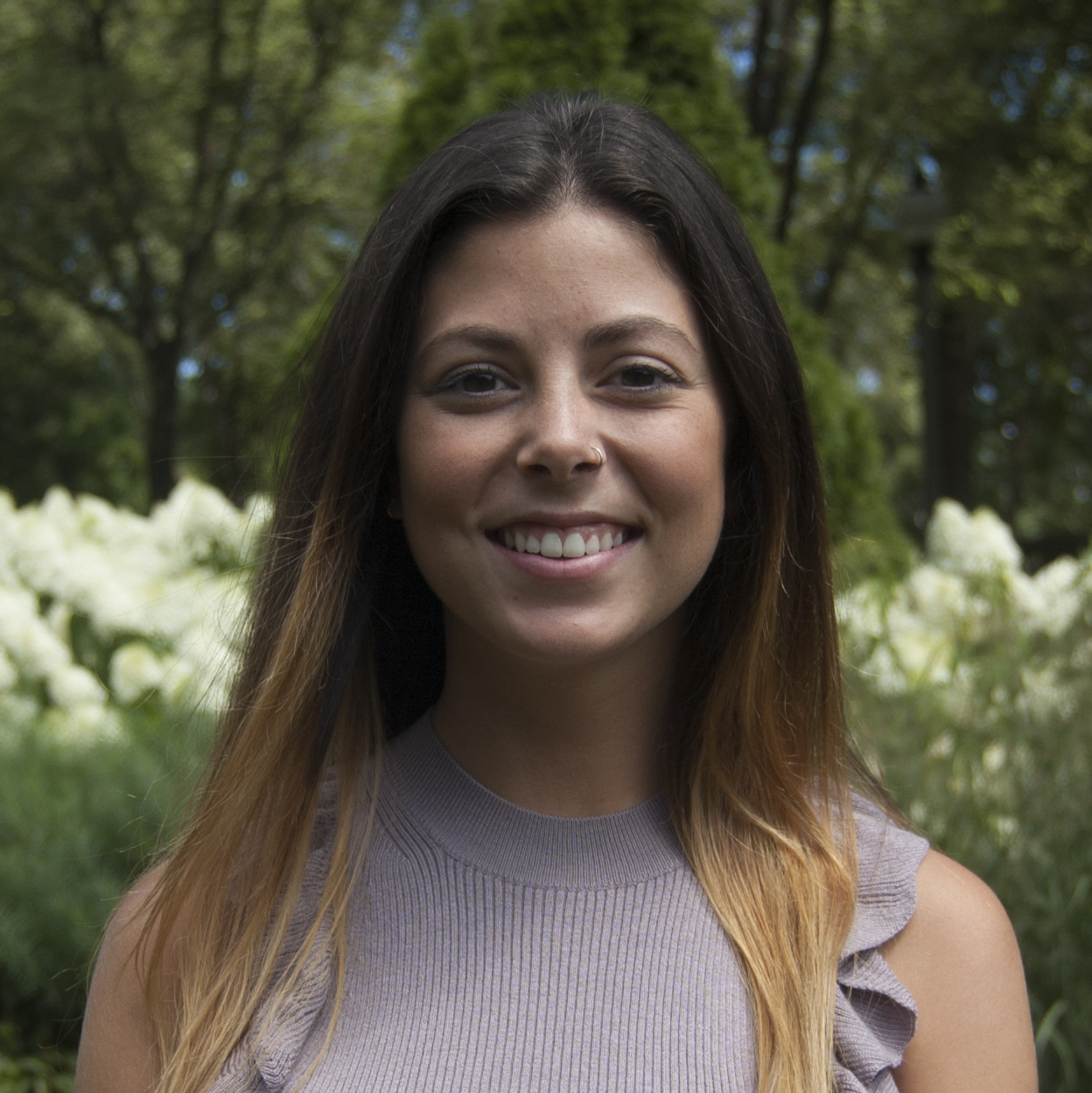 Audrey Beedle, Development Associate
Audrey graduated from University of Nebraska-Lincoln with a B.A. in Political Science and Global Studies and minors in French and Human Rights & Humanitarian Affairs. While organizing with the Green Corps class of 2018 she worked in New Orleans on the Clean It Up Tyson Campaign, and in Pennsylvania to encourage the state legislature to move to 100% renewable energy. As Lead Organizer she oversaw Green Corps organizers and worked with partner organizations to implement multi-state campaigns, including a campaign victory with Audubon Arkansas to increase access to solar energy by passing the Solar Access Act through the state legislature. As the Development Associate, she works to develop and implement grassroots fundraising and foundation outreach strategies for Green Corps.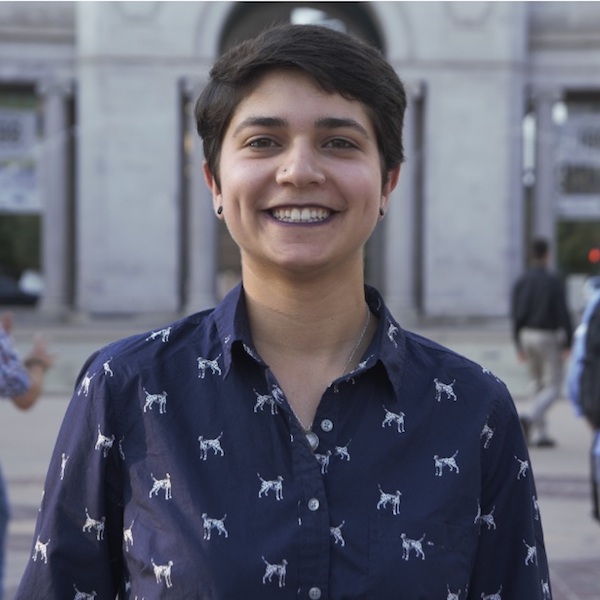 Mireille Bejjani, Assistant Organizing Director
Mireille graduated from the Green Corps class of 2019 and has recently joined central staff as an Assistant Organizing Director. During her Green Corps year, Mireille worked on Mighty Earth's McWhole Foods campaign in Minneapolis to reform industrial agriculture and prevent deforestation. She then moved to Denver, Colorado, to work with Conservation Colorado to successfully pass the Colorado Climate Action plan. Mireille wrapped up her Green Corps year by helping to run the biggest canvass office of the summer in Seattle, Washington, to save the Southern Resident orcas. Before working with Green Corps, Mireille grew up in New York and attended Stanford University where she studied Biology with a concentration in Ecology and Evolution. During her time at Stanford, she was involved in the Stanford band, served as a Resident Assistant, and was president of People for Animal Welfare on campus.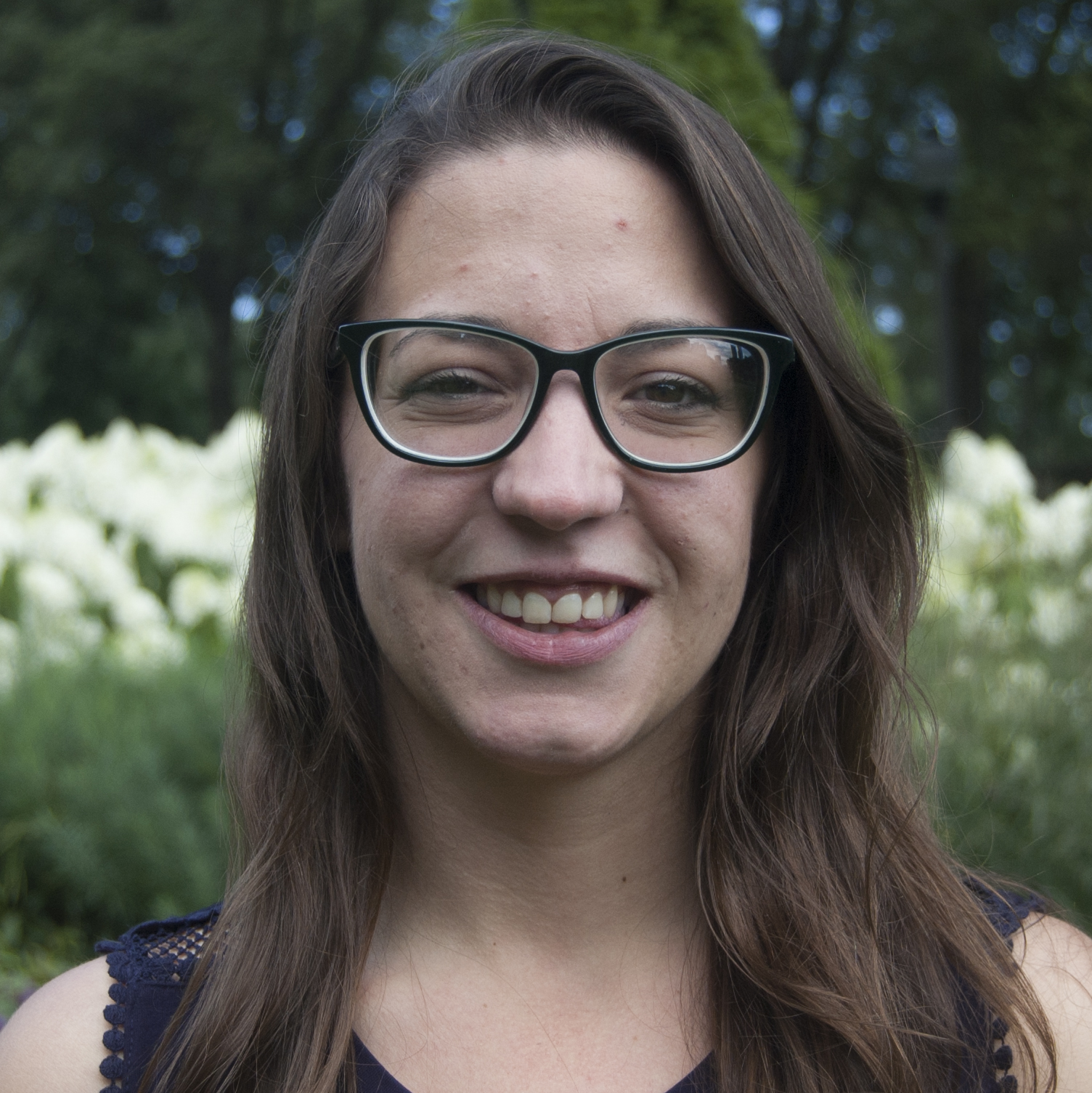 Patty Ceravole, Recruitment Director
Patty runs our nationwide recruitment campaign for the incoming Green Corps class. Before coming to Green Corps, Patty worked to organize communities in upstate New York on a multi-year campaign to ban hydraulic fracturing. She worked with local community groups to urge Buffalo to ban fracking, which was unanimously passed by the City Council in 2012. She also worked to halt the completion of the Constitution Pipeline and the Port Ambrose Liquefied Natural Gas facility in New York, and fought for the approval of one of the nation's largest offshore wind farms off the coast of Long Island. Patty recently moved from upstate New York to Denver with her husband and their three cats.
---
OUR BOARD
Douglas H. Phelps
President and Executive Director, The Public Interest Network
Andy MacDonald
National Campus Organizing Director, Student PIRGs
Leslie Samuelrich
President, Green Century Capital Management
Wendy Wendlandt
Political Director, The Public Interest Network
David Rossini
Director of State Offices, The Public Interest Network
Naomi Roth
NRG Consulting Group
Bernadette Del Chiaro
Executive Director, California Solar & Storage Association
Mary Rafferty
Executive Director, Virginia Conservation Network
---
How Can You Support Green Corps?
Click here to give directly to Green Corps, or give through your workplace:
EarthShare: EarthShare manages workplace giving campaigns for environmental and conservation charities through automatic deductions. Find out if your employer has a workplace giving campaign that includes EarthShare. EarthShare giving can also be done through the Combined Federal Campaign, United Way Campaigns and campaigns hosted by private companies and state and city governments. Contact your local United Way to see if EarthShare is on their charity list. You can make your contribution to Green Corps by designating #11342 through EarthShare.
Combined Federal Campaign (CFC): The CFC is the nation's largest workplace giving campaign, supported by federal employees and the U.S. military. To give to Green Corps through the CFC, please enter CFC code #11342 on your pledge card.
Member questions or requests: 1-800-401-6511
---
Click here to view our 2018 annual report.