WE'RE THE FIELD SCHOOL FOR ENVIRONMENTAL ORGANIZING
Green Corps is named with intention. We're Green Corps — not equality corps, not health care corps or some other corps. The environment is the most important challenge the world faces today, and as the country's most respected training program for environmental organizers, we've graduated 400 organizers to work on the most urgent environmental issues of our time. Are you passionate about the environment? Are you looking to learn how you can make a difference? If so, our yearlong program is the best place to start.
---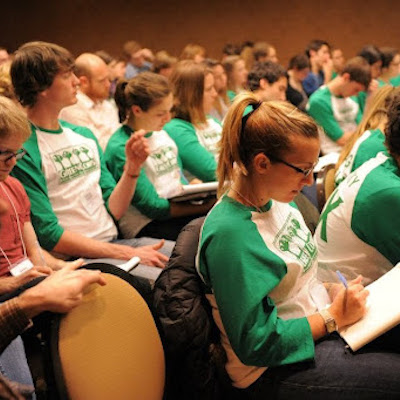 TOP-NOTCH TRAINING. A TON OF RESPONSIBILITY.
Our program includes eight weeks of intensive classroom training where you'll learn organizing theory, principles and skills from experienced organizers. You'll learn how to recruit and train volunteers, develop strategic campaigns, build strong coalitions, organize events, gain media coverage and more. The program starts with three weeks of training in August. The remaining five weeks of training occur throughout the year. You will also receive on-the-ground training from your staff director while working on campaigns.
---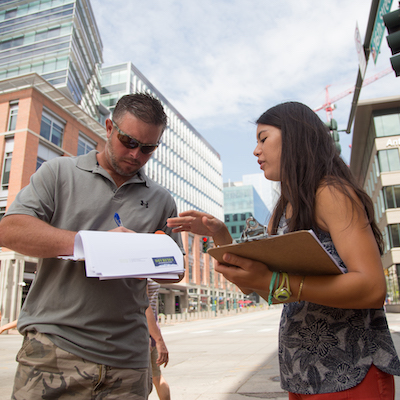 WHY ORGANIZING
We train you to organize because organizing is what's necessary to save the planet.
There are plenty of ideas out there for solving environmental problems, from renewable energy to wilderness protection. There are not enough people out there, however, who can transform these ideas into reality. That's what organizers do. We build people-powered organizations and run grassroots campaigns to change public policies and corporate practices. With Green Corps, you learn how to transform ideas into impact.
---
JOIN THE RANKS OF MORE THAN 400 GREEN CORPS GRADUATES WHO ARE TACKLING TODAY'S ENVIRONMENTAL CHALLENGES
Our graduates use the skills and approach they learned at Green Corps in their careers every day to rise up and meet the most important challenges of our time: transitioning to clean, renewable energy; conserving our public lands to protect wilderness and wildlife rather than offering them up for fossil fuel extraction; and more.
LEARN MORE ABOUT WHAT YOU CAN DO AFTER YOUR GREEN CORPS YEAR

"Without Green Corps, I wouldn't have this behind-the-scenes insight into how you win a campaign — from media to fundraising to political strategy and everything in between. Green Corps gave me the foundation that I needed to go on to lead an organization like Greenpeace."
Phil Radford, Class of 1999
President, Progressive Power Lab; CEO Progressive Multiplier
Former Executive Director, Greenpeace USA