The mission of Green Corps is to train organizers, provide field support for today's critical environmental campaigns, and graduate activists who possess the skills, temperament, and commitment to fight and win tomorrow's environmental battles.
WHY JOIN GREEN CORPS?
Green Corps is the nation's most respected training program for environmental organizers.
The environment is the most important challenge facing our world today. That's why we're Green Corps — not equality corps, not health care corps or some other corps. We are laser-focused on the environment.
We're passionate about a range of environmental issues. In Green Corps, you work on the most pressing environmental issues of the day — from saving our last wild places, to protecting our oceans, to reducing climate change pollution.
We want to make the biggest positive impact we can for the planet. We work hard to create opportunities for you to do just that. But it's up to you to rise to the challenge.
To make an impact, you need training. We provide top-notch, unparalleled training in the skills of organizing and advocacy to help you launch a lifetime career of impact.
Many people would pay for this kind of training. Because we work hard to fund the program, we're able to offer you pay and benefits while you learn and gain experience.
We challenge you. In Green Corps, we give you a ton of responsibility, the kind that pushes you outside of your comfort zone. That's what it takes to learn the craft of organizing.
Green Corps packs a ton of experience into one short year, with organizers working in three, four or even five different cities throughout the Green Corps year on a variety of issues with multiple partner groups.
This is important work, and it's hard work. But it's also rewarding and fun. In Green Corps, you meet amazing people among your classmates, your trainers and directors, and your campaign volunteers.
The Green Corps year is just the beginning. At the end of the year, you will join a network of skilled alumni dedicating their careers to making an impact on today's, and tomorrow's, most pressing environmental issues. Green Corps will help you find your place in the movement.
MORE ABOUT OUR NETWORK
Green Corps is part of The Public Interest Network, which operates and supports organizations committed to a shared vision of a better world and a strategic approach to social change.
Throughout The Public Interest Network, we believe that a clear vision, commonsense ideas, a fact-driven case for action, and the power of bringing people together are the necessary ingredients to any successful effort to solve society's problems. Click here for things you should know about our network when you apply.
OUR BEGINNINGS: WHY DID WE START?
Following Earth Day 1990, a wave of environmentally-minded college graduates left academia looking for a way to put their values to work. As is true today, the environment is the most important challenge facing our world today, and there was no shortage of graduates who were passionate and ready to contribute to the environmental movement, but they were faced with a critical challenge: How do you launch a lifetime career of environmental advocacy and impact without any real experience?
In response to that question, PIRG launched Green Corps in 1992 as a field school for environmental organizers that would soon become the nation's premier training program for this work. The program gave participants a solid grounding in the skills and theory of organizing and campaigning for the environment. But Green Corps has always been more than a school. In addition to unparalleled training, Green Corps gives participants experience running real campaigns for top environmental organizations, and it even pays participants to make a difference on critical environmental issues while they learn and launch their careers.
30 YEARS OF GREEN CORPS
2022 marks 30 years of Green Corps training the next generation of environmental organizers. We've learned from new challenges, from weathering economic recessions and global pandemics, to evolving from landlines and fax machines to cell phones and Zoom meetings. Yet, the most important organizing skills haven't changed: setting clear goals, crafting smart strategies, going where the fight is, and recruiting, recruiting, recruiting. As trainees and alumni, Green Corps organizers keep putting those skills to work, from campaigning for more renewable energy in states across the country, to leading the Million Solar Roofs initiative in California, to reducing deforestation across the globe.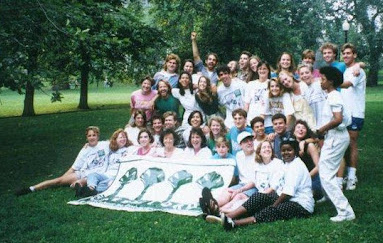 Green Corps' first class (1992-1993)
---
MEET THE GREEN CORPS TEAM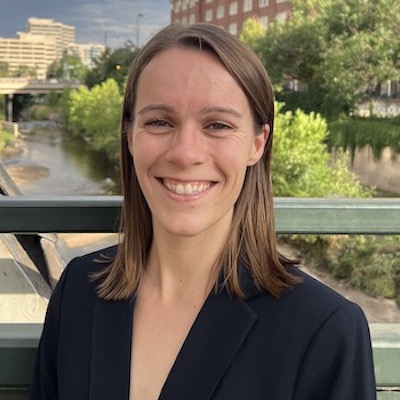 Renee Wellman, Executive Director
Renee oversees operations, trainings, strategic planning and campaign outreach for Green Corps. Before moving into her current role, Renee got her start as part of the Green Corps Class of 2017 and later served as an assistant organizing director and organizing director for the program. She has directed field efforts on behalf of the Wilderness Society, the National Audubon Society and Toxic-Free Future, among others. Prior to joining Green Corps, Renee was a student activist and athlete at Northwestern University, where she studied social policy. She currently lives in Denver.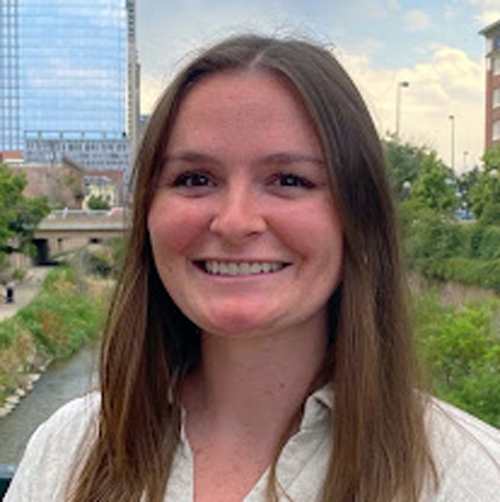 Margaret Corcoran, Recruitment Director
Margaret runs our nationwide recruitment campaign for the incoming Green Corps class of organizers. Prior to this position, she was the Boston office manager where she was in charge of operations for the Boston hub office of The Public Interest Network. She was also a recruiter with Fund for the Public Interest, where she recruited canvass directors for The Fund's political field offices across the country. She brings her experience in recruiting on college campuses as well as online through social media to the recruitment job with Green Corps. Margaret graduated from Connecticut College with a dual degree in Africana studies and gender sexuality and intersectionality studies.
---
OUR BOARD
Douglas H. Phelps
President and Executive Director, The Public Interest Network
Faye Park
Executive Vice President, The Public Interest Network; President, U.S. PIRG
Andy MacDonald
National Campus Organizing Director, Student PIRGs
Leslie Samuelrich
President, Green Century Capital Management
Wendy Wendlandt
President, Environment America
Bernadette Del Chiaro
Executive Director, California Solar & Storage Association
Tom Mooers
Executive Director, Sierra Watch
---
How Can You Support Green Corps?
Click here to give directly to Green Corps, or give through your workplace:
EarthShare: EarthShare manages workplace giving campaigns for environmental and conservation charities through automatic deductions. Find out if your employer has a workplace giving campaign that includes EarthShare. EarthShare giving can also be done through the Combined Federal Campaign, United Way Campaigns and campaigns hosted by private companies and state and city governments. Contact your local United Way to see if EarthShare is on their charity list. You can make your contribution to Green Corps by designating #11342 through EarthShare.
Combined Federal Campaign (CFC): The CFC is the nation's largest workplace giving campaign, supported by federal employees and the U.S. military. To give to Green Corps through the CFC, please enter CFC code #11342 on your pledge card.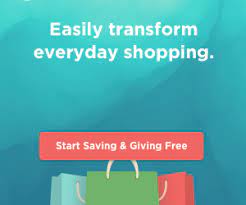 Member questions or requests: 1-800-401-6511
---
Click here to view our 2022 annual report.
Click here to view our most recent newsletter.
---
Marie Marx Strohm Memorial Award
After a varied career in education, radio and TV, Marie Marx Strohm founded Hummingbird Productions and became one of the premier producers of short documentary films for major environmental campaigns. Her work featured the International Mitsubishi Boycott, the Great Bear Rainforest Campaign, and the International Tar Sands Campaign, among other efforts. Marie received 10 Telly Awards for her video production excellence, the Gold Special Jury Award at Worldfest Houston in 2000 for the Great Bear Rainforest Video, and an L.A. Independent Filmmakers Festival Best Short Documentary Award in 2016 for her Napa Valley Campaign video. Marie died unexpectedly of a congenital heart disease in November of 2020. Working through Marie's family, a close friend of Marie's made a generous gift to Green Corps to be spent to recruit new organizers and establish an annual memorial award in her honor. With this award, we celebrate the achievements of a graduate who demonstrates exceptional skill in the use of media in their advocacy work.
---
Sarah Forslund Memorial Scholarship
The Sarah Forslund Fund for Environmental Leadership betters the world through furthering the values by which Sarah Forslund lived her life: developing effective environmental leadership, supporting strong communities, and preserving our natural resources. The Fund does this by investing in organizations and campaigns, including Green Corps, engaged in bringing about critical environmental change. Sarah was a member of the Green Corps Class of 1993.
---
The Sedgwick/Torelli Family Scholarship
We are honored to announce that Robert M. Sedgwick and Helen Toreilli have graciously endowed a fellowship for an organizer in the Green Corps Class of 2023 who demonstrates an outstanding commitment to and talent for solving our most pressing environmental problems. This gift was made in honor of Green Corps graduates from the Class of 2013 who, 10 years after completing the Green Corps program, have made a profound impact for our planet, its people and our democracy.